Idlers are the cylindrical rollers underneath the conveyor belt that supports the weight and impact of transported materials. Because this conveyor component takes the impact of material, it's crucial to have the right idlers in place for specific applications. In this article, we detail the different types of idlers and their role in specific applications.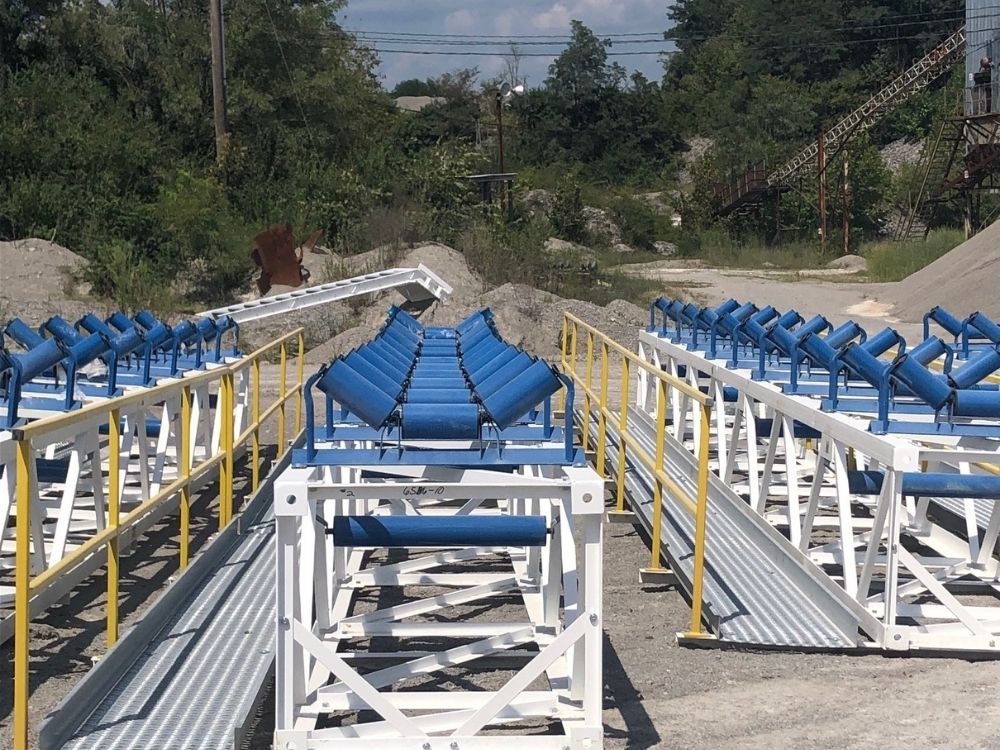 Idler for Applications with High-spillage, High-humidity, or Excessive Moisture
Our CEMA B, CEMA C, and CEMA D idler are ideal for industries that transport material with the risk of spills or in an environment that sees excessive moisture and high-humidity.
As a leading name in conveyor idler suppliers, we use our patented impact-resistant polymer endcaps to extend the life of each roller. When compared to regular steel end caps, our polymer end caps are more lightweight, corrosion-resistant, and cost-effective. Idlers are at risk of seizing due to excess debris or spillage for industries that operate in an area with potential for particle contamination. To prevent this issue, our rollers are equipped with:
A Triple Labyrinth Seal, standard in all Luff idlers.
An optional Safety Anti-Lock Shield, a polymer disc inside the endcap, that remains stationary as the roller rotates around it.
An optional High Moisture Seal, the grease-packed cavity behind the shield for extra protection against moisture or contaminants.
Idler for Heavy-duty Applications
Heavy-duty industries such as mining, ship-loading, steel and iron manufacturing, and construction, among others, require CEMA E and CEMA F rollers. These idlers are designed for heavy applications and come standard with our High Safety Anti-Lock Shield and High Moisture Seal.
When it comes to tough conveyor applications, conveyor idler suppliers focus on providing durability and strength that minimizes damage to conveyor components. These idlers are manufactured with a steel end cap and an oversized shaft resulting in a longer life and less maintenance, which leads to reduced downtime and an improved bottom line.