Many types of pulleys may need refurbishing to ensure your pulley systems are all running top-notch. The most common pulleys that are available are wing, drum, helical designs, and spiral wrapped. Depending on the job needing to be done, you can choose between standard-duty and mine-duty designs.
A refurbishment of your pulley system is vital to your productivity. Well-functioning pulleys can reduce the risk of damaged products, decrease repair downtime, increase efficiency, and ensure the quick transportation of products.
Generally speaking, it is much more cost-effective to repair rather than to replace a pulley. If your pulleys are not kept up, it can cause a lot of unnecessary strain on other integral parts that help keep your machine operating functionally.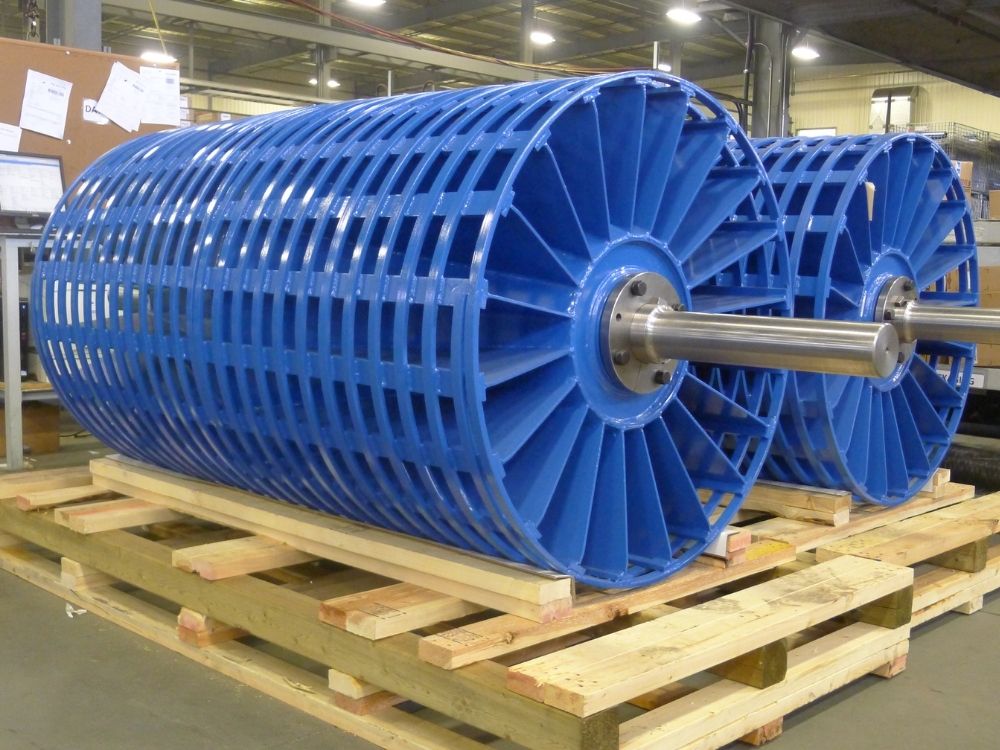 What should I have inspected during pulley reconditioning?
Be sure to have every pulley component professionally inspected to ensure no shortcuts are taken and that the professional that is refurbishing your pulleys has a good reputation for quality work.
The pulley maintenance may include examining the following parts:
Your pulley could be lagging. If your pulley is lagging, it can cause the belt to become unbalanced and pull to one side of a conveyor. Be sure during the pulley refurbishment that a lagging inspection is completed. This process could include removal or replacement of your pulley depending on what issues are found during the inspection.
Pulleys commonly start to have issues when the bearings start to fail. In the refurbishment process, it is smart to ensure your bearings are carefully inspected. Pulley bearing inspection, removal, and replacement could save you more in the long run.
The shaft ensures the movement and directional change of your belt or your taut cable and is also responsible for the power transfer between the shaft, belt, or cable. In your refurbishment process, it is important to inspect the shaft and repair any issues you may find.
When refurbishing your pulley system, a good inspection of the hub and bushings will ensure the gripping force between the shaft, and is ensuring the bushing transmits the proper amount of torque and resists slippage.
Have your shell and welds inspected during your refurbishment process. When failures occur in conveyor pulleys, the welding between the diaphragm and plate and shell could be failing.
Pulley maintenance is something that is required along the way for a good working pulley system. If you want to save on repair costs, you can have your damaged or worn pulleys refurbished as a more cost-effective route compared to replacing pulleys.
The refurbishing, and scheduled maintenance of pulley units, as well as the possibility of saving money, have led to a significant reduction in overall maintenance costs for many companies. With just a few simple steps your machine can be inspected and repaired, resulting in a significantly reduced lead time – compared to having to build a completely new pulley.